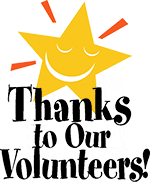 Minot Rifle and Pistol Club is a 100% volunteer driven organization. There is a core group of volunteers who help to keep everything running smoothly, and we can not thank them enough!

That being said, we simply cannot keep doing what we do without our members being active and getting involved. Over the years there have been literally hundreds of volunters who have contributed countless thousands of hours making the club everything it is today, and striving to make it even better in the future!

Many times I've been asked how people can get involved or how they can help, and the answer to that question is as varied as those asking.

They can range from the small, but important such as the men and women I've seen out on the outdoor firing lines taking it upon themselves to sweep up spent cartridges or taking a few moments to pick up litter you see around the firing lines. It can be a little bigger, like emptying the trash barrels into the dumpster. These simple acts do not go un-noticed, and I'd like to thank each and everyone of you who do these anonymous tasks, you may be anonymous, but you are appreciated.

There are more formal ways to get involved, step up when that email comes in seeking help at a work-day or to help with the gun show.

Maybe you'd like to help run the indoor range during the winter, we ocassionally offer Range-Saftey-Officer classes to get you certified. But even before that, you can assist, doing things like checking patrons into the range, and giving the required safety briefing before allowing them access to the firing line.

Maybe you like the competition aspect of things? Come out to the match early (or during the designated setup time) and assist with setting up and preparing the days events!

Perhaps you have some other idea for the club, that tought that it would be neat if the club could do thing one thing you've always dreamed of. Come out to the long range planning comittee meeting and share your thoughts. That comittee is an informal place to brainstorm, and dream for the next big thing the club could do.