Practice Sessions:

Practice Sessions are held the Third Thursday of the month, at the Minot Rifle and Pistol Club, located just outside Minot, North Dakota. Depending on the weather, sessions may be held either at the Indoor Range or the Outdoor Range. The cost for these practice session is $5/session.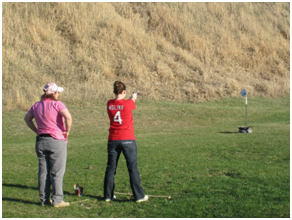 Our Practice Sessions are a low-key, fun environment to practice your fundamental pistol skills and gain more confidence with your pistol. Practice Sessions are generally structured range time led by one of our Lady Instructors. This is an opportunity for ladies to shoot and receive free instruction. Ladies Night was designed to be fun, educational, and empowering.

See the Calendar for additional dates and contact information.